Welcome to the home of Blue Eye Brownies!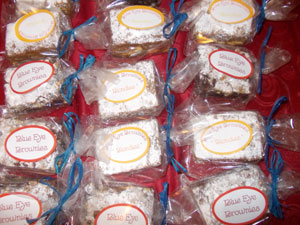 If you are looking for traditional delicious brownies, grandma used to make, then you have come to the right place. Our good ol' homemade brownies are fudgy with a moist chocolatey interior and biscuity outside. Every one of our brownies is baked fresh to order with kitchen cupboard ingredients. The chocolate brownies come with or without walnuts.
Do you prefer a white chocolate flavour? Try our blondies. Chewy, rich, and flavourful blondies, with white chocolate chunks in the middle that are hard to resist. The white chocolate is a great contrast to the rich dark chocolate and they look fantastic too!
Indulge yourself and your loved ones with yummyness, contact us on our Facebook page and place your order.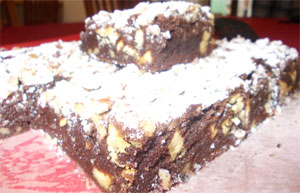 Call Deanna on 0487 386 284.
Email: deanna@blueeyebrownies.com.au
homemade delicious brownies!